Cecilia Pascual-Garrido, MD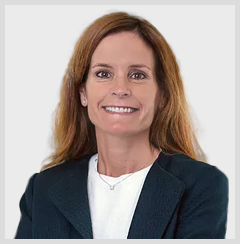 Dr. Pascual-Garrido earned her medical degree at René Favaloro Medical University in Buenos Aires, Argentina. She then completed residency training in orthopaedic surgery at the Hospital Italiano de Buenos Aires, also in Argentina. During her residency, she won the Argentinean Association of Orthopedic Surgeons Annual Research award consecutively during all her 6 years of training.
She also was awarded with the ISAKOS Travelling Fellow Award and spent three months at the Schulthess Clinic in Zurich at the Cartilage Restoration Center.
Following her residency, she pursued a postdoctoral research fellowship in the Department of Biochemistry at Rush University Medical Center, and a research fellowship in the Cartilage Restoration Center in the Departments of Orthopedics & Anatomy and Cell Biology also at Rush University Medical Center, Chicago, IL.
She then completed fellowship training in Orthopedic Sports Medicine at Barton Health in South Lake Tahoe, CA, Sports Medicine and Shoulder Surgery at the Hospital for Special Surgery in New York, NY, and Adult Reconstruction and Hip Preservation at the University of Colorado Hospital in Denver, Colorado.
Dr. Pascual has team physician experience, serving as the Assistant Team Physician for the New York Mets, New York Knicks and the US Open in 2011 and 2012. Prior to joining Washington University Orthopedics, Dr. Pascual-Garrido was an Assistant Professor in Hip Preservation at the University of Colorado from 2014 to 2016. At the University of Colorado, she treated high-performance athletes including Olympians, college athletes, and amateurs. Dr. Pascual was also awarded with the ANCHOR hip preservation travelling fellow where she spent time at Children's Boston, Harvard Medical School and Mayo Clinic, Rochester, Minnesota learning the contemporary management of the young adult hip.
View Profile