Cecilia Pascual-Garrido, MD, PhD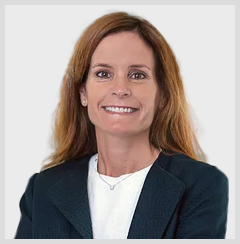 Dr. Pascual-Garrido, MD, PhD earned her medical degree at René Favaloro Medical University in Buenos Aires, Argentina. She then completed residency training in orthopedic surgery at the Hospital Italiano de Buenos Aires, also in Argentina. During her residency, she won the Argentinean Association of Orthopedic Surgeons Annual Research award consecutively during all her 6 years of training.
She also was awarded with the ISAKOS Travelling Fellow Award and spent three months at the Schulthess Clinic in Zurich at the Cartilage Restoration Center.
Following her residency, she pursued a postdoctoral research fellowship in the Department of Biochemistry at Rush University Medical Center, and a research fellowship in the Cartilage Restoration Center in the Departments of Orthopedics & Anatomy and Cell Biology also at Rush University Medical Center, Chicago, IL.
She then completed fellowship training in Orthopedic Sports Medicine at Barton Health in South Lake Tahoe, CA, Sports Medicine and Shoulder Surgery at the Hospital for Special Surgery in New York, NY, and Adult Reconstruction and Hip Preservation at the University of Colorado Hospital in Denver, Colorado.
Dr. Pascual has team physician experience, serving as the Assistant Team Physician for the New York Mets, New York Knicks and the US Open in 2011 and 2012. Prior to joining Washington University Orthopedics, Dr. Pascual-Garrido, MD, PhD was an Associate Professor in Hip Preservation at the University of Colorado from 2014 to 2016. At the University of Colorado, she treated high-performance athletes including Olympians, college athletes, and amateurs. Dr. Pascual was also awarded with the ANCHOR hip preservation travelling fellow where she spent time at Children's Boston, Harvard Medical School and Mayo Clinic, Rochester, Minnesota learning the contemporary management of the young adult hip.
She has a broad background in basic sciences and clinical orthopedics research with specific focus in hip preservation, cartilage regeneration and biologics treatments. She has published more than 70 publications in highly rated journals, several book chapters and served on the editorial boards of several journals. She serves as co-chair of the ICRS (International Cartilage Repair Society) educational committee and the prestigious AOSSM research committee. Dr. Pascual-Garrido, MD, PhD has recently been awarded with the prestigious ANCHOR Harris Hip Award in Hip Preservation. She has also been awarded with the AOSSM SANOFI-Research grant for her work on Cartilage Repair with Stem Cells in an Equine Animal Model. Dr. Pascual-Garrido, MD, PhD is also a member of the International Cartilage Repair Society (ICRS), American Orthopedic Society for Sports Medicine (AOSSM), American Academy of Orthopedic Surgeons (AAOS), Orthopedic Research Society (ORS), International Society for Hip Arthroscopy (ISHA), and the International Society of Arthroscopy, Knee Surgery and Orthopedic Sports Medicine (ISAKOS).
Over the last ten years, she has studied cartilage in depth with special focus in regeneration, prevention of osteoarthritis and new cell therapies. Her vision is to utilize her research findings to improve clinical practice and ultimately better patient's outcomes.
View Profile