Dr. Pascual Lab
May Wu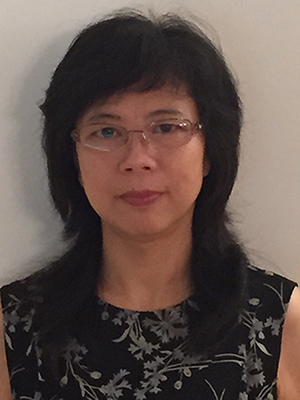 May Wu graduated from JiLin University in China with a degree in Biochemistry. She has worked in the molecule biology field for more than 20 years in the USA. She has experience working in diverse areas of cancer research, molecular diagnostics, cell assay development, and gene regulation.
Mrs. Wu has worked at various universities and companies, including as Senior Technician at Donald Danforth Science Center studying virus resistant Cassava for Africa project. Scientist at  Mogene performing microarrays and Next Generation sequencing. Senior Technician at GTAC, Washington University performing DNA microarray technology to studies in gene expression, SNP discrimination, real-time PCR for gene expression. QPCR primer and probe design, DNA RNA Sequencing and Analysis for Clinical patient test.
Senior Technician at Siteman Cancer Center, Washington University working in a variety of molecular diagnostic assays, Circulating Tumor Cell detection assay for breast cancer; Gene Clonality Assays by gene rearrangement test, and single-base extension SNP detection.
PUBLICATION: Performed all molecular experiments for the article, as listed in the Acknowledgements. Biofortification of field-grown cassava by engineering expression of an iron transporter and ferritin.
May Wu joined Dr. Pascual's lab as a senior research assistant on February 1, 2021. She will be focusing in the RNA, DNA next generation sequence of pre-OA hip including DDH and FAI, and the lab management. 
---
Dr. Jacobs, chairman of Orthopedic Surgeon at Rush University Medical Center, visiting Dr. Pascual's lab.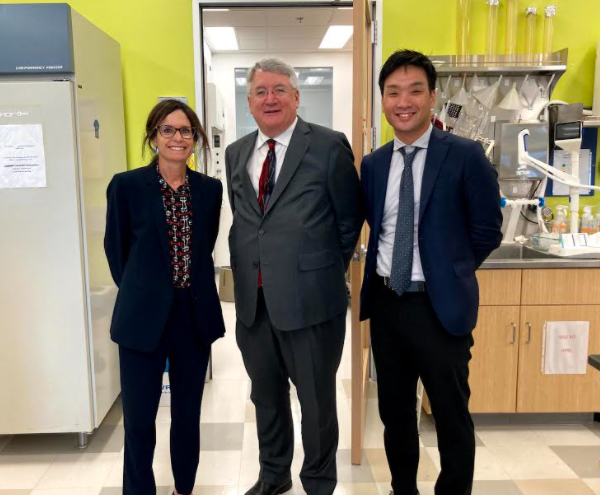 ---
Dr. Pascual and Dr. Haneda presenting the origins of hip OA in hip FAI at the AAOS (American Academy of Orthopedic Surgeons) in Las Vegas, 2019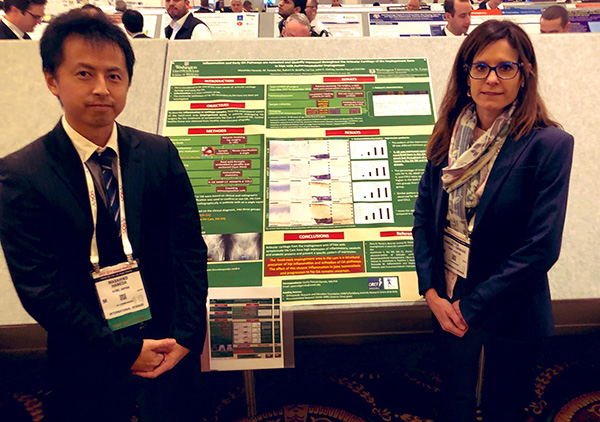 ---
Dr. Pascual presenting at the AAOS, Las Vegas 2019 (American academy of Orthopedic Surgeons) on predictors of progression of disease in the dysplastic hip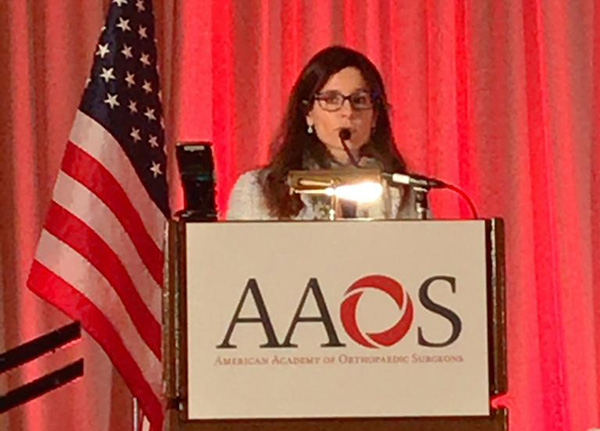 ---
Dr. Pascual and Dr Haneda presenting their research at ORS, 2019, Austin Texas.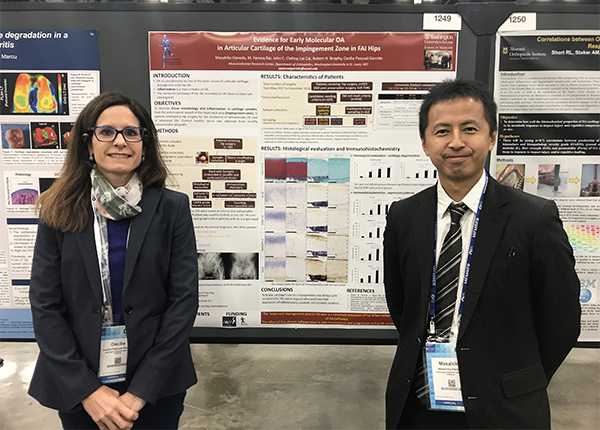 ---
Young Adult Hip Clinical Research Lab