AAOS 2018 Annual Meeting Poster and Scientific Exhibit Award Ceremony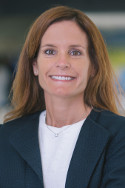 Dear Dr. Cecilia Pascual-Garrido, MD, PhD,
Congratulations! Your Scientific Exhibit titled "The Young Adult Hip: A Contemporary Approach to the Pre-Arthritic Hip Disease" has been selected by the AAOS Central Program Committee as one of the three Best Scientific Exhibits at the 2018 AAOS Annual Meeting. We would like to invite you the Poster and Scientific Exhibit Awards ceremony being held on Friday, March 9th at 7:00 AM in Academy Hall B of the Morial Convention Center.
As a Scientific Exhibit Award winner, you will receive a certificate from the Program Chair Marc Safran, MD.